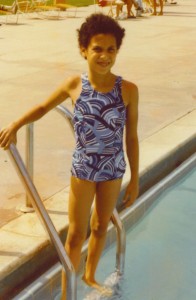 Tricia Downing began her sports career at the age of four when her mother, Patricia Skates, took her to her first swim lesson. Believing that swimming was a vital skill, Pattie required all of her children to at least participate and learn the basics. But once Tricia got over her initial fear and distaste of swimming, she became like a fish in water and stayed in the pool every summer day until her fingers and toes were like prunes. In the winter, Trish changed gears and spent her time in the gym where she found her true athletic love—gymnastics. She competed in both swimming and gymnastics from elementary through high school and intended to walk on to the University of Vermont gymnastics team. But realism took root. Tricia had suffered a knee injury in the spring of 12th grade. Add to that, the growth spurt Trish experienced throughout high school, which had her standing nearly 5' 11" tall, hardly the build for a serious gymnast.
Arriving at the University of Vermont, Tricia used her gymnastics skill to try something new and walked on to the UVM diving team. Barely making the team and starting out at the fourth athlete on the squad (out of four members…only three would travel to meets), she worked her way up the rank to second and competed at the Division I school for two years, before transferring to the University of Maryland.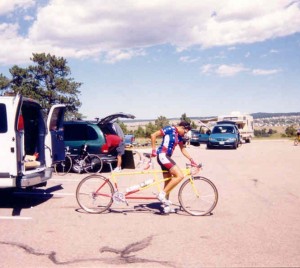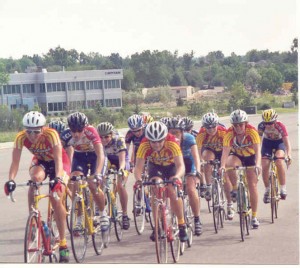 Her sports participation would take a back seat following graduation and through grad school, but she always knew this passion would be part of her life. As a grad student, she studied Sports Management and completed an internship with USA Cycling, the National Governing Body of the sport. Being around the elite athletes inspired Trish to begin cycling, which naturally turned to racing. Trish embraced the sport and competed in the road, track and cyclocross disciplines. In addition, she rode as a tandem pilot for a visually impaired cyclist.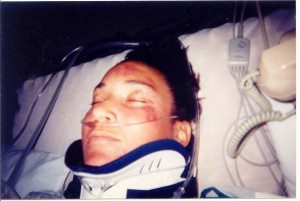 But this is where she would meet an unfortunate fate. During a training ride, Tricia was hit by a car on her bicycle and paralyzed from the chest down. Not to be deterred, she was already talking sports with the recreational therapists at Craig Hospital (where she did her rehabilitation) and learning about sports she could do from a wheelchair. She settled on triathlon and the goal of becoming the first female wheelchair racer to finish an Iron distance triathlon, which she did in 2005 at the Redman Triathon in Oklahoma City, Okla.
Tricia competed in triathlon for 10 years until being recruited by US Rowing to try to make the U.S. rowing team for the 2012 Paralympics in London. With the Games just around the corner, Tricia pushed hard and fast and instead of making the team, suffered injuries to her back and hip, thus ending her career and requiring several surgeries.
Not to be kept down, Tricia has now turned her sights on the sports of cycling and shooting. In 2015, Tricia competed in the U.S. Handcycling National Championships, and also competed in the USA Shooting National Championships.
In her sports career following her accident, Tricia has competed in the World Championships in three sports—para triathlon, para duathlon and rowing. She also competed as an able-bodied tandem pilot in the 1998 World Disabled Cycling Championships.
In 2015, she will compete in two shooting World Cups—Croatia (July '15) and Ft. Benning (Nov. '15). Her goal is to qualify for the 2016 Paralympic Games in Rio.